Why do people want to work for sustainable companies?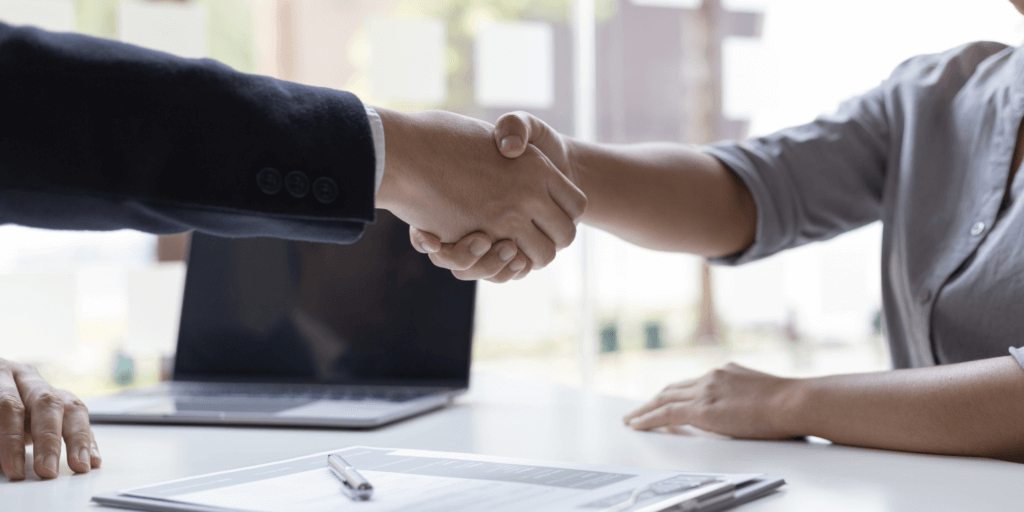 Green companies attract young, Gen Z, Millenials
WeSpire published a survey where Gen Z is the first generation to prioritize the purpose of their work over salary. They consider companies' mission statements when choosing a job offer because they want to work for an employer whose values match theirs. It is on the aforementioned representatives of humanity to fight climate catastrophe. Knowing its causes and the limited time for action, they expect the workplace to support all sorts of initiatives related to saving the planet and, above that, to strive for climate neutrality themselves.
ESG gives you an edge in the labor market
What is ESG's definition?
E – Environment,
S – Social Responsibility and
G – Corporate Governance
They are useful factors in measuring a company's progress toward sustainable goals, in addition to its financial goals. Adopting ESG principles means reducing pollution, CO2 emissions, and waste. It also means having a diverse and inclusive workforce at all levels. Taking ESG measures may be costly and time-consuming, but it will undoubtedly benefit AND give an advantage to those who implement them – sustainable companies. It is worth mentioning that as many as 80%+ of investors consider ESG factors when investing.
What is a sustainable company?
A sustainable company looks at the processes by which its products and services are created, the resources it uses, and considers their impact on the environment and people. Many of the practices that define sustainability require relatively small changes in the organization or work culture. This investment is quickly more than recouped.
How to become a sustainable company?
To become a sustainable company, the first thing to do is to reduce the negative impact of business on the environment. To make this happen, you need to start with small steps:

Plan strategic actions – announce such a plan to all members (every person on your team), estimate initial costs, and see where you can make changes first.

Do away with greenwashing – boast that you are going the net zero route, but don't think that buying carbon credits (offsets) will make your company a sustainable business. There's neither space nor tolerance for avoiding reductions, and yes, they require no small amount of effort.

See if it's possible to reduce the energy you consume, do it, and, above all, take advantage of the green tariffs system, i.e. renewable electricity. Energy consumption generates the most emissions, and change is a simple process.

Count your carbon footprint – knowing its value will make it easier to manage your emissions data, reduce them and observe how your company compares with the competition and the industry.

Reduce waste production, use recycling, support fair trade, and acquire second-circuit items – the circular economy is the future. Look for other ideas with which you can serve the planet and future generations, and work with sustainable management associations.

Engage with your employees to support any of the Sustainable Development Goals; give employees the freedom to come up with ideas, listen to their opinion and create a sustainable brand.

Work hard and earn not only money but also respect the natural resources
Remember that this is just an example. You can take many more steps to help your company reach sustainability and hire another brilliant employee.
Sustainable development attracts
In the past, sustainability was treated like a fad, getting ahead of the facts. Today we know that it is a necessity to stay in the market. In the face of the CSRD directive adopted by the European Commission, companies will be obliged to report their emissions and show what changes they have made to reduce them. This obligation, for the time being, applies to the most prominent companies, but it is only a matter of time.
Smart entrepreneurs know that being a sustainable business is a chance to attract the attention of those who will develop and invest in it.
According to the Cone Communications Millennial Employee Engagement Study from 2016, three-quarters (76%) of Millenials consider a company's social and environmental activities when deciding which company to choose, and nearly two-thirds will not take a job if a potential employer is not active in these areas.
Another survey conducted in 2019 among employees of large companies in the US said that more than 70% of respondents said they would be more likely to work for a company with an environmental program.
In the Climate Sentiment Index report, Deloitte states that some employees are willing to accept lower wages from an employer that sustainably conducts their business. Interestingly, when it comes to customers, they are willing to pay more for sustainable products (90% of Gen Z and 80% of Gen Y). As you can see, the declarations from both sides are financially favorable to green businesses.
In addition, employees are even willing to change jobs if their employer does not implement sustainable business practices. Admittedly, such action was declared by "only" 35% of people. Still, with the growing problems of finding employees and an aging population, this is a clear warning signal for employers.
On the other hand, the 2016 Cone Communications Millennial Employee Engagement Study report cites data that as many as 75% of respondents would agree to a lower salary to work for a green company.
Why business owners should fix their operations?
Employers should embrace the potential of sustainability. Employees who have experienced working for an environmentally committed company at least once – regardless of its size – will expect the same in subsequent ones. In this way, a sustainable company will attract the attention of exactly the employees it would like to have in its ranks. This is an opportunity to attract experts or retain employees with them.
How to attract employees and keep them for a long period?
Sustainable activities that go beyond the company are something that may interest potential employees. While benefits used to include medical care and a gym card, candidates now expect more. Here are some suggestions and examples:
The charity actions and pro-environmental projects, but conducted not for show or marketing but for a cause, real help (collections of in-kind aid, conducting workshops for people experiencing educational exclusion, cleaning up forests or shelters for animal friends)

Transparency in actions – presenting the team's real actions, even if still imperfect, condemning greenwashing and insincere statements

Introducing into internal policy a day off, paid at 100%, which the employee will dedicate to activities in support of Sustainable Development Goals

Reimbursement for public transportation tickets or fees incurred to reduce the carbon footprint of travel, even private travel

Promoting responsible, vegan food among employees, and awareness about health, including knowledge about mental health through workshops with experts
Is it more difficult for small businesses to be sustainable than large corporations?
Any company in any country, regardless of size, can become a sustainable firm and support its employees in the fight for a better climate. But what is the cost of doing so? Do SMEs have a chance to match the big corporations?
By being more agile, small companies can implement sustainability strategies more quickly, thus influencing the industry. Microenterprises and SMEs are showing large corporations that taking such action is worthwhile.
And large companies? They have more influence through the reach of their activities. They should engage much more actively and quickly in sustainability, and through this, they can influence progress toward the SDGs and contribute to achieving climate neutrality before the 2050 deadline.
Sustainability is a competitive advantage in a company
A sustainable company not only hires faster and more dedicated employees. It also has a big competitive advantage in the investment field. According to a World Economic Forum report, the market opportunity for companies that emphasize their sustainability efforts is $10 trillion.
This is followed by the profits above in the sales and PR position, and the overriding benefit is the fight against the climate crisis. By embarking on the path of sustainability and hard work, you are investing in the well-being and future of your business.
---