How to organize carbon neutral events?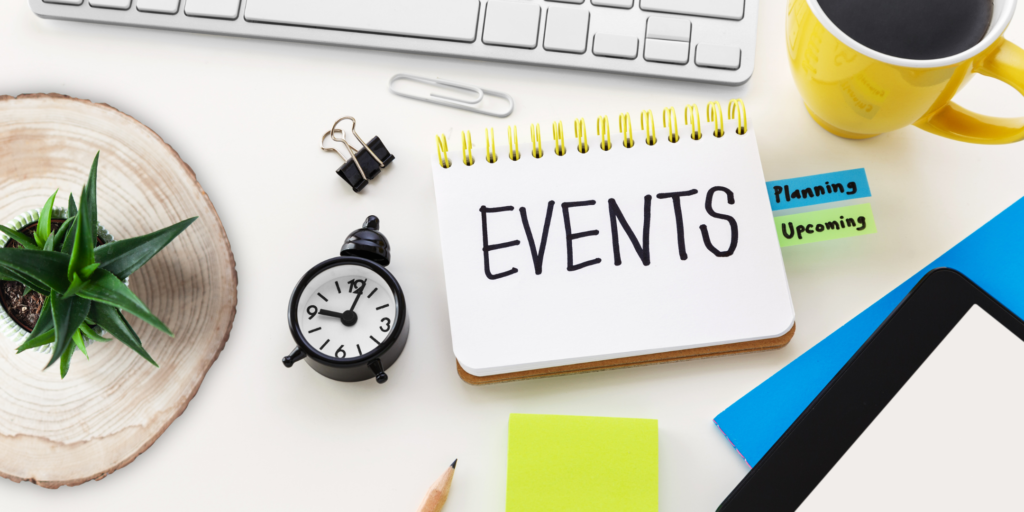 Organization of the event requires a huge number of resources: time, logistics, finances, emotions, and – which is easy to forget – the environment.  Reducing the carbon footprint of events and achieving carbon neutrality is not only a hot trend worth watching closely but the future of the entire industry. In this article, you'll learn how to organize events without harming the planet. 
Why would organizers care about the carbon footprint of events?
Get more sponsors – World's leading brands have already included sustainability in their culture. Marketing & PR departments are looking for promotional activities that will not increase their organization's carbon footprint.  

Attract participants –  the feel-good factor is associated with carbon neutral services. The increasing number of attendees expect their participation in the event will not bring additional harm to the planet. 

Boost your marketing efforts – the message about your net zero event will be more attractive to recipients due to implied transparency associated with carbon footprint reporting and reduction attempts.  

Save time and money – with carbon neutrality in mind, organizers spend less time on unnecessary activities and reduce the number of goods purchased. 

Promote net zero culture – by communicating your attempts at carbon footprint reduction and the journey to net zero events, you raise climate awareness among the communities involved in your project.  
What are net zero / carbon neutral events? 
What are the benefits of a climate-neutral event? 
The benefits of hosting a carbon neutral or eco event provide an opportunity to demonstrate your awareness of climate change and sustainability to the public. More and more companies, and conference and trade show attendees are focusing on sustainability. Coming out with a proposal for a carbon neutral event will attract interesting attendees, including investors, give a competitive edge, raise the event's reputation in the industry and, who knows, inspire attendees to take eco-friendly measures in their daily lives. 
How to calculate the carbon footprint of my event
The first step to carbon neutral events is establishing and calculating carbon footprint according to events standards. Carbon footprint calculators commonly available on the Internet give approximate, estimated values, and most often do not include all GHG emissions. Calculating precisely the entire event, however, give you an overview of what may be the scale of carbon footprint reduction needs.  
How do you make an event carbon neutral? 
It would be best if you started at the planning stage – because this is when you can avoid the greatest number of issues. First, you determine how the gathering should take place. A stationary event will have a higher carbon footprint (as much as 4.7t CO2eq with 200 participants in a classic one-day conference) than an online one. It all depends on the needs and purpose of the event. 
The event wouldn't have happened if it weren't for a lot of preparatory work right before it. All activities connected with planning the logistics are also part of your event's carbon footprint. Exchanging emails, marketing, traveling to business meetings, printing posters – all of this, although happening beforehand, also goes into the carbon emissions generated by the event. A reliable report will take these activities into account and present the carbon footprint (including digital) of the preparations based on data provided by the organizer. 
How do you create a carbon neutral event?
Find out if renewable energy sources or fossil fuels power the facility where the event is to be held, and if possible, choose those that use green energy in the event space. 

Organize locally if possible – invite local guests, panelists, or performers. 

Rent room equipment – booths, furniture – or purchase them second-hand.   

Collect information from participants (guests, exhibitors, panelists) on how to get to the event – preferably during registration/ticket purchase. Recommend the use of public transportation and avoid flying, especially if you can take the train. 

Gadgets are another source of the event's carbon footprint. Are they necessary? If so, pay attention to sustainable materials.   
Provide vegan catering with a local food source, and reusable tableware instead of single-use plastics; if they must be disposable – choose biodegradable ones. 

Provide access to bottle and can recycling machines – reduce waste generated by doing so. Encourage people to dispose of the rest according to the segregation rules. 

Educating exhibitors about how to create the least carbon-intensive booth possible is also a real factor in lowering the carbon footprint. 
What is carbon offsetting?  
Some emissions can't be reduced or eliminated immediately. In addition to the reduction plan, it is good to prepare an offset plan.  Offset is a way to compensate the planet for the carbon emissions we produce by holding the event, but these must be verified units. Carbon offsetting does not have to be local, but it should occur at a value identical (or higher) than that emitted.  
Important! Offsets are the last way to achieve a carbon neutral event – they should only be purchased for those remaining carbon emissions that have not been reduced in any other way. Buying offsets without implementing reduction plans is nothing but greenwashing.  

Are online events more sustainable? 
When large conferences were replaced by virtual ones during the COVID-19 pandemic, it was impossible not to notice the drastic reduction in carbon emissions. Researchers at the University of Michigan conducted a study showing that online conferences emit 66 times lower emissions than their desktop counterparts (based on a case study: the 2020 AirMiners event), but it's important to remember that they still have their environmental costs.
Online events do not require the organizer to rent space and participants to drive (or fly) to the conference venue. We reduce such a huge amount of GHG emissions, but that doesn't mean we don't generate any. The carbon footprint of a virtual event is responsible for energy consumption to power equipment, data transfer, engine queries, website visits, lighting, equipment lifecycle emissions, or server room cooling. Added to this are the digital carbon footprint – emails, marketing campaigns, and instant messaging chat. As you can see, hosting an online event will avoid many GHG emissions, but will not eliminate them to zero.  
How can an event organizer reduce carbon emissions online?
choose mobile devices instead of PCs 
reduce video transfers (this can reduce the digital carbon footprint by up to 96%) 

minimize the number of emails, chats, ads 

choose platforms to run on green servers powered by renewable electricity 
What activities have the highest carbon footprint? 
According to our experts' experience, the largest carbon footprint is generated by the transportation of attendees to the venue. Reports claim that travel accounts for 70%-90% of an event's total carbon emissions. Other factors with high emissions catering – if it includes meat dishes and requires long-distance transportation, electricity consumption, and, in the case of online or hybrid events, data transfer. 
Not only climate neutral... Climate-positive! 
Perspektywy Women in Tech Summit is one of the largest events for women in the Tech and IT industry. The last stationary edition (2019) was attended by 10,432 participants from 84 countries. The organizers used 3 steps to achieve more than just climate neutrality – PWIT Summit 2022 was a climate-positive event.
How?
1. The event's carbon footprint was calculated according to the GHG Protocol – both for the event itself and for the preparatory work (including the digital carbon footprint). For this edition, it amounted to 480t CO2e.
2. Reduced the carbon footprint by 59t CO2e compared to the previous 2019 edition, reducing the event's emissions by 11%. To achieve this, several organizational changes were applied that affected the number of emissions:
replacing bottled water with tap water barrels – this avoided 1,068t CO2e
abandoning welcome packs in favor of badges saved 30,143t CO2e
vegan catering instead of meat catering saved 22.5t CO2e
led screens and lighting were used – this saved 3.5t CO2e
encourage partners to bring reusable stands, instead of producing the new one – 1,157t CO2e was avoided
3. Verified offset units were purchased, allowing 800t CO2e to be offset – this was 320t more than was emitted.
In preparing for the event, the organizers have made an effort to select and promote those options that are least harmful to the climate. Future editions will be planned in an equally sustainable manner.
Source: Perspektywy Women in tech – click on the photo and read the full report.
Why do sponsors love carbon neutral events? 
Event sponsorships offer the opportunity to reach and influence a large number of customers, and it's no different for net zero events. While a sporting event, concert, or summit generates a large carbon footprint, it also has tremendous power to influence participants.  
By organizing a carbon neutral event, companies have the option to promote sustainability and their pro-climate actions, thereby gaining new investors who already know that it pays to support such initiatives, not only in terms of image but also financially – reducing emissions to also reduce expenses.  
Large companies already have to present scenarios for decarbonizing the company, and their ESG strategies are undergoing due diligence. The same is beginning to happen in the events industry – investors are more sympathetic to organizers when their climate neutrality efforts are backed by real action, not greenwashing. 
Starting in 2024, mandatory carbon footprint reporting will begin under the CSRD (Corporate Sustainability Reporting Directive). As many as 50,000 companies across the European Union climate strategy will have to submit a GHG Protocol compliant report in the next two years.
These actions are expected to bring carbon neutrality closer. It's worth being aware that every trade show, conference, and training event, generates GHG emissions – not only when a company holds it, but also when it participates in it. Net zero events will therefore affect many business sectors. 
---